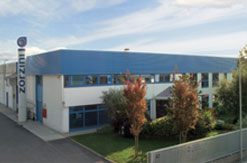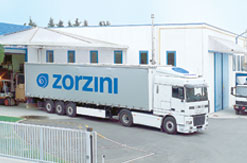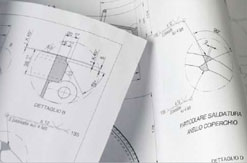 Our products are designed and created inside the company
50 years in the heart of Friuli region
Zorzini Company was founded in 1954 in Udine district. Nowadays is a leading company using stainless steel to create high-tech products. Manwaydoors and manhole covers, finely designed in any shape and dimension, with high pressure resistance, for stainless steel tanks. Zorzini is a certified ISO 9001:2015 TÜV company with products PED certified and conforming to the ASME legislation. Our products are well-known and worldwide appreciated. Industries including liquid foods, wine, dairies, breweries and juices production plants have also benefited from using Zorzini's services. Recently the company expanded its business into the chemical and pharmaceutical sectors in addition to the ecological and antipollution industry. Zorzini has a green oriented environmental management, and special attention is paid to nature and environment and to those who work and live in it. Thanks to these constant efforts, Zorzini obtained the ISO 14001:2015 TÜV certification.
Developing continuous and unbounded growth
The coming on the scene of a new generation, a new organizational and managerial structure and a workforce which has steadily increased in number and quality (now counting nearly 50 ) allows Zorzini to continue to extend its horizons and maintain the trust of its Italian and international customers.
Approximately 70% of the current production is intended for export and the clientele is wide and various throughout the world including Europe, and Americas, Asia, Africa and Oceania.
The company. Profile of a leader
An eight thousand square meter production plant, state-of-the-art technology, skilled personnel, continuous investment in research and development of new innovative products and solutions, severe quality controls, even further reduced lead times, an efficient sales department, a well trained after-sales technical assistance service, as well as a continuous effort to understand market trends and requests.
Today Zorzini is a leading Company for mass production of manwaydoors and manhole covers in AISI 304 and 316/L, all designed and created inside the company, using its own specialized know-how which has been refined by 50 years of market experience.